Full Bloom serves Knoxville differently:
We want to do more than treat your symptoms- we want to find the true, underlying "why" and help you build relief that lasts.
This is so much more than physical therapy.
We combine superior manual therapy with functional therapeutic yoga and purposeful strength training to truly get to the heart of what is holding you back. Bring on the pain-free running, jumping with your kiddos, laughing, and relaxing!
We emphasize lifestyle. You know a few exercises and poses aren't truly the fix. Let's take a deep look at how you move each day, how you eat, sleep, and even how you think about your condition, and start tweaking them, so that your relief lasts.
You will see the same physical therapist for every visit. This means no one to forget what's going on with you, or do things differently than your therapist last week. No feeling like you are in a restaurant looking for your server! You will receive the highest quality of tailored rehabilitation every single time. Guaranteed.
Every visit is one-on-one & private.
Shouldn't it be? Especially if you are coming for a sensitive topic, like pelvic health or breast cancer rehab.
Your initial evaluation will be 90-120 minutes. Yes, we are THAT concerned with being thorough and accurate in your care. To truly find and treat the source of your pain/movement dysfunction and all aspects of it, this time is necessary.
Every treatment visit is at least 60 minutes, and we'll be looking at only you, not a screen.
Visits take place either in our small relaxing private studio in South Knoxville, or in YOUR Knoxville/ Jefferson County home. Yes, house calls. Because we truly care, and know that coming to a clinic is not always the best option for every patient.
We INVITE you to bring your little one- after all, it's just the two of us. We understand childcare can be difficult. The floor is even padded!
No techs or aides.
Everything we do has a purpose, and it will be explained to your satisfaction.
Nothing should hurt during your treatments. There may be discomfort for certain periods during your visit, but nothing we do should hurt, so tell us if it does so we can adjust a treatment!
After hours texting or emails for all patients.
Personalized home exercise videos created just for you, so you KNOW you're doing things correctly, not just guessing off a piece of paper.
We have a growing number of therapeutic yoga and "functional-based" yoga classes around the community to help keep you well.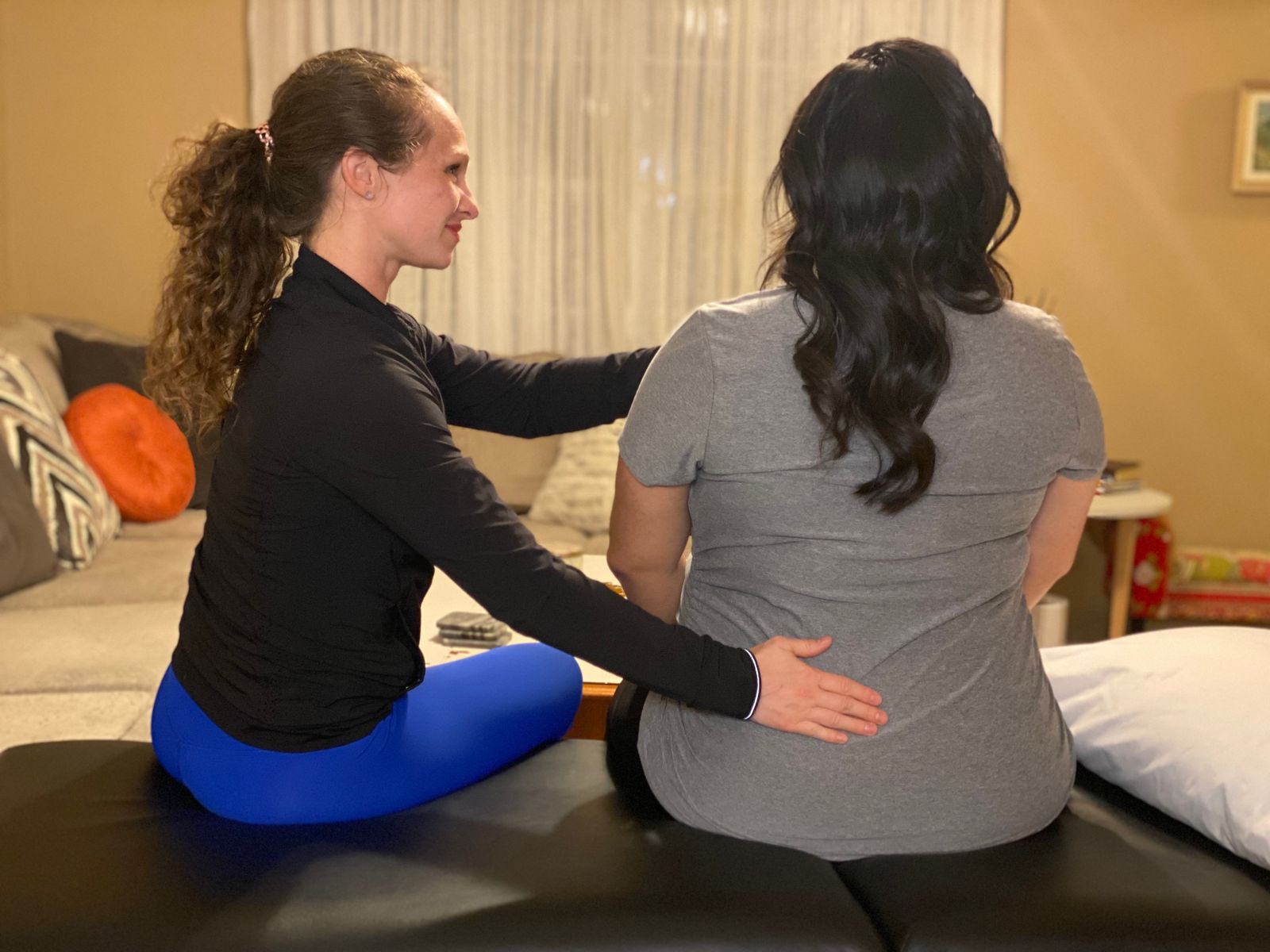 Hear why patients are happy with Full Bloom:
"I want to start out by saying that Dr. Janine is a special woman that you need in your life! Her positivity, willingness to help, encouragement, and vast knowledge is so healing for the mind and body. She has helped me gain my confidence, physical strength, and most importantly self-love. Negativity is never a mindset for her and her out-going warm personality is so contagious!"

-Danielle Wilson, healed lingering post-baby Diastasis Recti with Dr. Janine
"I'm 62 years old, and have had two surgeries for incontinence, neither of them working for longer than 9 months. The exercises Dr. Janine taught me, and the ways to think about getting the practice in every day, worked better than surgery ever has. How do I know? I stopped wearing mini pads, and everything stayed dry. She helped me more than I ever thought possible."
-K. Smith, of Corryton
"You don't know how valuable it is for a health care provider to spend this much time with you. Everywhere else I have been to it's a different person every time, and they hardly even know what's going on with you. Treatment with you has just been such a blessing in so many ways!"
- Lori G., of Lenoir City.